Ladies in many parts of the world, particularly in Nigeria have built a reputation for being lovers of telenovelas and drama series. For this reason, channels that are dedicated to these sort of movies have become a favourite of many Nigerian women.
One of such channel is Zee World which airs primarily Indian movie series. One of such series is one titled Mehek. Many ladies seem to be fans of the movie to the extent that a loss of one of the characters touches them deeply.
In a video gradually going viral on social media, a lady captured her mother and aunty shedding serious tears after their favourite Zee World character, Mehek died.
In a short clip, the aged woman were seen lamenting as they cried uncontrollably at the loss of the female character.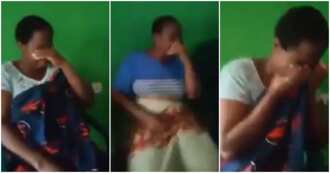 Source: https://www.legit.ng