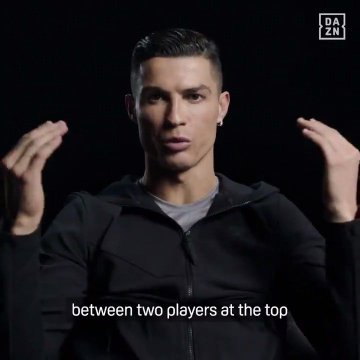 Cristiano Ronaldo in his DAZN documentary 'The Making Of', said, "The difference with Messi is that I played for several clubs and won the Champions League with different clubs.
"I was top scorer in the Champions League six seasons in a row. There aren't many players who won five Champions League trophies, so this is why I feel that I can identify myself with this tournament.
"Messi is an excellent player who will be remembered not just for Ballon d' Or wins, but also for having improved - like me - year by year.
"I wake up every morning with the idea in my head of training with the objective of achieving something more, not just to earn money.
"Thank God, I don't lack money, so what I want to earn is a place in the history of football."
Last edited by Aj_love (14th Aug 2019 04:11 pm)