Brazilian forward, Cesinha, stole the headlines as Juventus battled a K-League All Stars team to a 3-3 draw during their tour of Asia in Seoul.
After handing his side a 2-1 lead moments before half-time, Cesinha, alongside two teammates raced to the edge of the pitch as they hilariously imitated Cristiano Ronaldo iconic SIUUU celebration.
Ronaldo, who was on the bench at the time, could not help but pull a wrigly smile at Cesinha's antics.
So good the Brazilian was at the celebration that the Portuguese embraced him in the tunnel at the interval before handing him his shirt.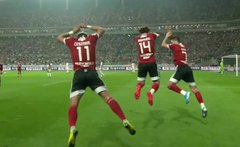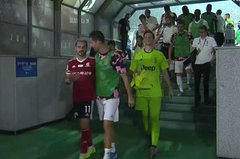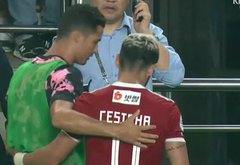 Source = http://legit.ng
Last edited by xteris (30th Jul 2019 09:42 am)