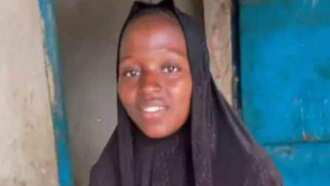 A zealous 18-year-old student who was rushed to the hospital from an examination hall has disclosed she returned to school later to complete her tests just 30 minutes after giving birth.
According to BBC, Fatoumata had turned up to exam hall, in the Guinean town of Mamou but after the exams started she went into labour.
"I started having stomach pains on Monday night but did not know I was going to give birth," she said.
When she went to school, the pain esclated forcing her to leave the tests midway and go to hospital. The 18-year-old realised she was due to give birth when she arrived hospital.
After delivered the baby boy in a quick labour, she handed the baby to her parents and rushed back to finish her baccalaureate exams in Physics and French.