According to multiple reports, the man identified only as Jermaine had to do what he had to do in order to save his mother, and since the police had blocked all the entrances to the building, he resorted to scaling the wall.
"As kids we used to jump roofs. Glad I had the practice, " he told the media.
The fire was rreported to have started around 9:30pm on Thursday. Jermaine got a call from his sister who told him that their 65-year old mother who was immobile and bedridden was stuck in the 19-storey building.
Jermaine sprung to action explaining that he was willing to risk life and limb if it meant a chance at saving his mother from the fire.
"I wasn't going to sit here and let my mother die. I'd rather risk my life falling than let her sit in there and die."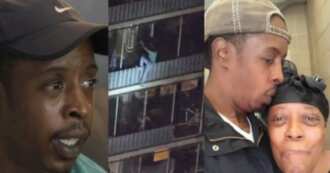 Last edited by qwarty (22nd Jul 2019 04:45 pm)