Manchester United striker Romelu Lukaku has been in the news recently over his quest to move away from Old Trafford this summer.
The Belgium international is said to have dropped a hint about joining Inter Milan. However, apart from his quest to walk away from his contract with the Red Devils, Give Me Sport reports that the Belgian is in the news for another reason.
The name of former Chelsea and Everton forward has made it into the Urban Dictionary, and it means "To lose something under your control; mishandling due to lack of ability and/or concentration"
Meanwhile, here is an example of how the name "Lukaku" can be used in a sentence: "I really like this girl, everything is going on so well, I pray I don't Lukaku it"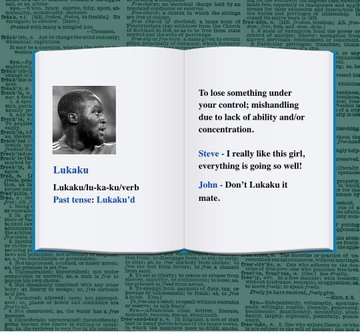 Source: Culled from a post in https://legit.ng