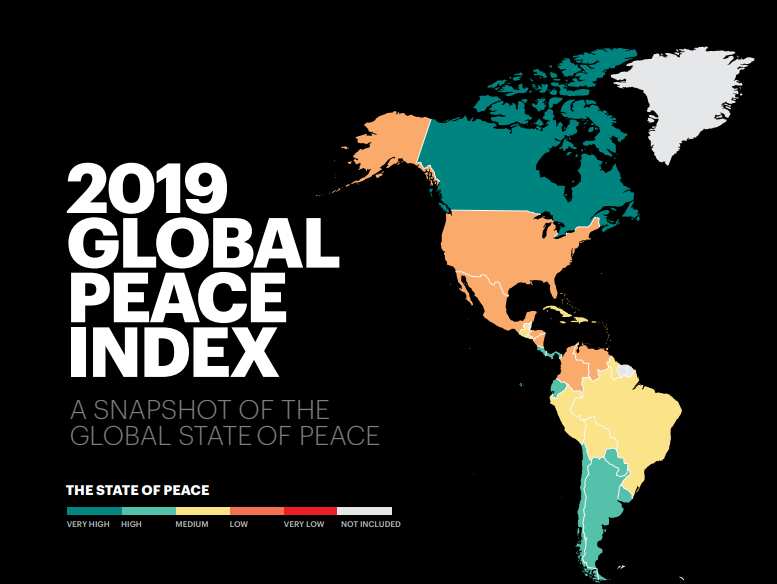 The 13th Edition of the GP1 ranked 163 independent states and territories according to their level of peacefulness. Nigeria is ranked 148 out of 163 countries in the world.
In Sub-Saharan Africa, Nigeria sits among the top five least peaceful countries in the region alongside, the Democratic Republic of the Congo, Central African Republic, Somalia, and South Sudan.
The GPI measures peacefulness across three domains: safety and security, ongoing conflict, and militarization. It pointed out that while the world has become less peaceful over the last decade, there have been some notable improvement in peace.
Eight of the 25 least peaceful countries have 10% or more of their population in high climate hazard areas, amounting to 103.7 million people at risk. These countries are South Sudan, Iraq, Libya, the Democratic Republic of the Congo, Sudan, North Korea, Nigeria, and Mexico.
Last edited by j-smith (16th Jun 2019 04:29 pm)