Manchester City attacker Bernando Silva was crowned UEFA Nations League player of the tournament.
The 24-year-old helped theEuropean champions clinch the maiden edition of the championshipafter beating Netherlands in the final.
Goncalo Guedes scored the only goal that handed his side the victory after normal regulation period.
However, Cristiano Ronaldo seems to be the only person who looked unhappy about his teammate winning the award as he was spotted far away from the star.
The Juventus star's reaction after Silva was announced winner of the prize however sparked up reactions from football fans across the globe as reported by Daily Mail.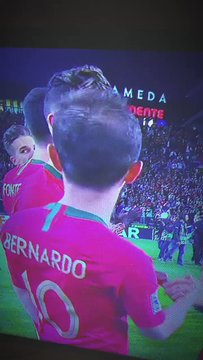 SOURCE: https://legit.ng
Last edited by Hushman (10th Jun 2019 04:58 pm)