An unidentified student in Delta state was the latest victim of police harassment.
According to a Twitter user, Covenant Buhari, a police officer stopped a bus at Delta state and bullied a student for using an iPhoneX. The officer was angry that the student could use such an expensive phone when he could not afford such after working for over 13 years.
In the video reportedly captured by Covenant, the policeman was heard saying that by June he would be 14 years in service and still cannot afford to buy a phone for N250K.
He proceeded to tell the student to carry his bag as he dragged him away from the other passengers.
According to reports, the students in the bus were prevented from continuing the journey and the policeman was said to have slapped the student and also smashed his phone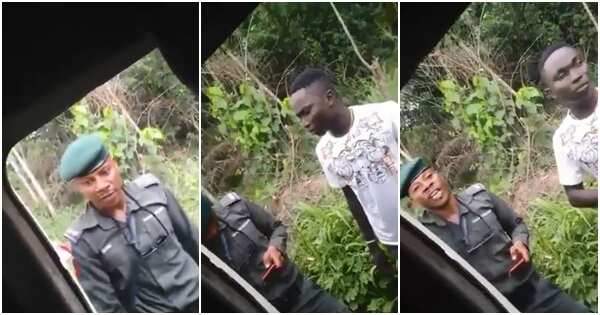 source= http://legit.ng