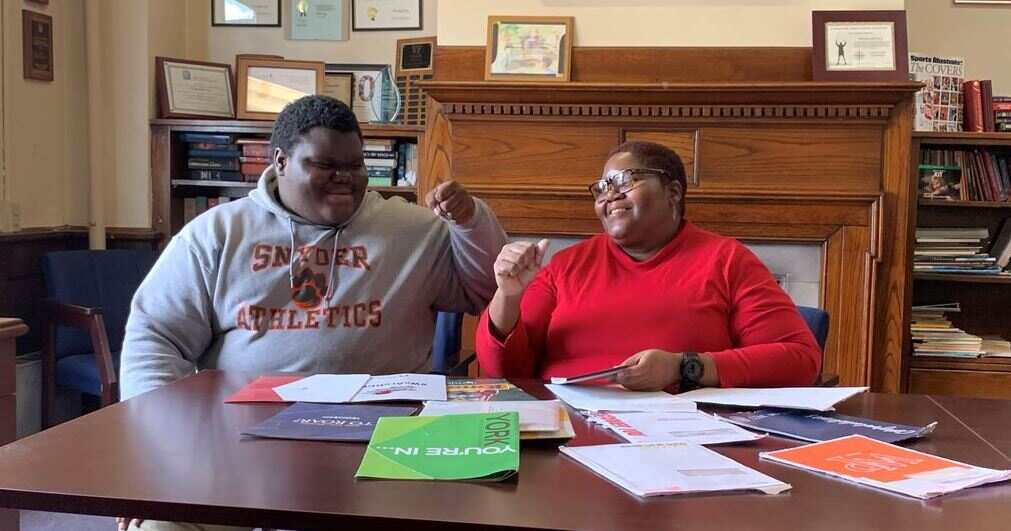 Dylan with his mother
Dylan Chidick, who will be the first to have a university education in his family after he gained admission to 17 out of the 18 schools he applied to.
Dylan who lives in New Jersey had suffered very rough times with his family who were even homeless at a time. The young lad had moved to America from Trinidad at just seven years old has now made his family proud
He comes from a family where they barely make ends meet and they even endured homelessness with his junior twin brothers suffering from a serious heart disease
Dylan told CBS News, "My family went through a lot and there has been a lot of people saying, 'you can't do that,' or 'you are not going to achieve this,' and me - getting these acceptances - kind of verifies what I been saying. I can do it and I will do it."
The bright lad successfully gained admission to 17 out of 18 universities he applied to and his application fees were weaved due to his financial situation.
Source: Legit
Last edited by Justp_45 (16th Mar 2019 03:02 pm)