A nigerian lady identified as Christopher LouisaMeldy Uchechi told members of the popular Facebook group she belongs to ask if it was possible to cook absolutely well with just N500.
She said this: "I made a post in the morning that asked, 'Girls what can N500 cook for us, majority said #indomie, some said it's poverty sign while some said bread and coke'"
To prove her point, the beautiful lady took to showing off meal that looked just as good as a meal that gulp a huge amount of money to prepare.
See her post:
"Rice 200, Ugu 100, Crayfish 50, fresh tomatoes 50 (We are in the season of tomato), Sachet Groundnut oil 50, Maggi 20, Onions 20 and pepper 10."
The lady shows off rice and vegetable soup she cooked with just N500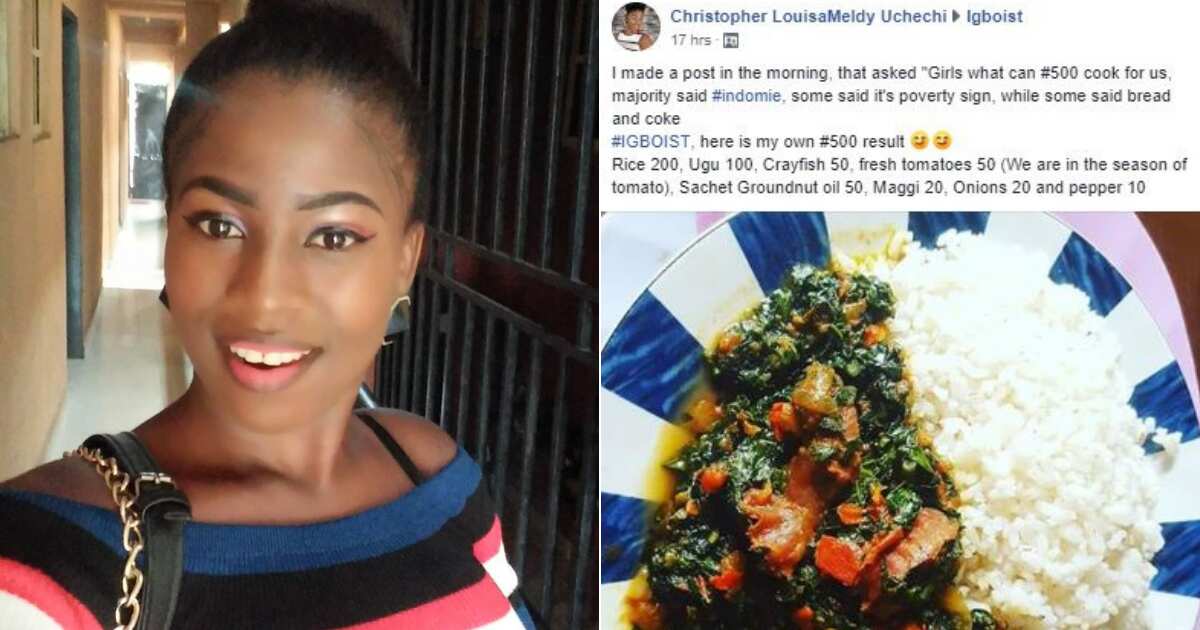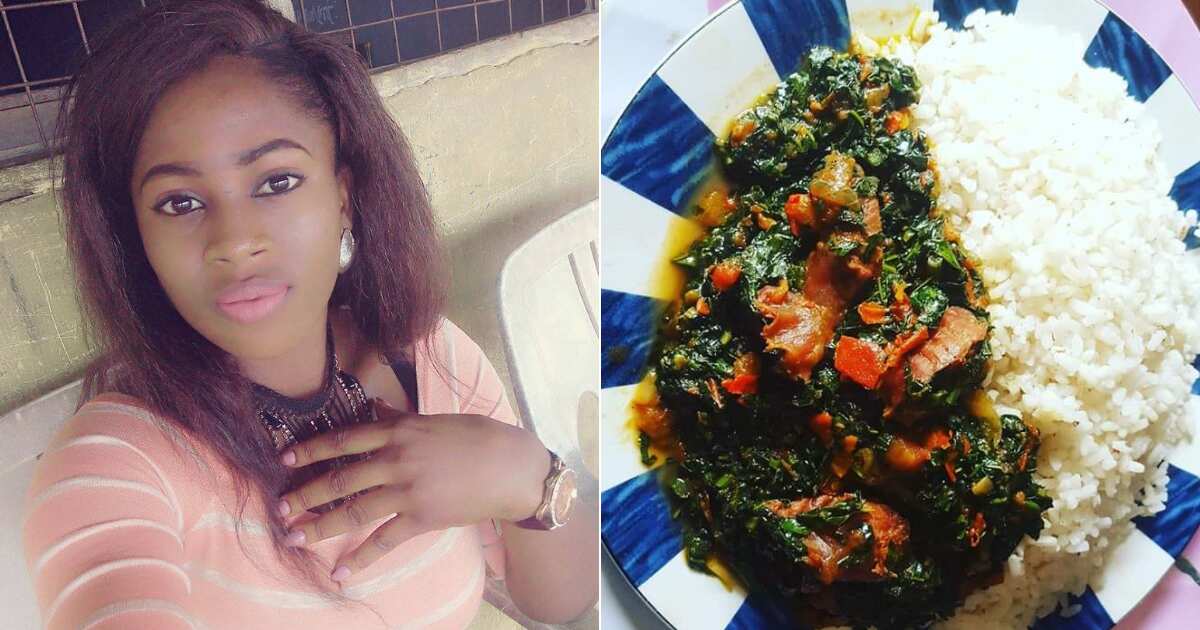 Last edited by Metorkay (9th Feb 2019 03:22 pm)